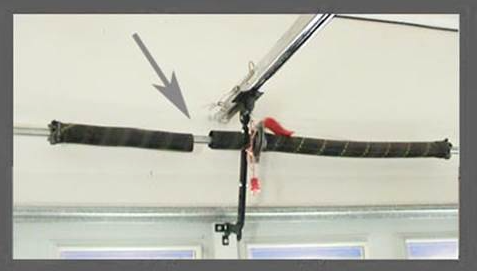 Garage door maintenance and repairs are almost inevitable in winter with the change of season. It's a good idea to inspect your garage door and garage door opener thoroughly since we've been having extreme temperatures in Brooklyn, Manhattan, New York & Staten Island.
It is common to have difficulty in lifting or opening your garage doors whether manually or remotely in winter. The overhead springs on your garage doors tend to break easily especially in cold weather. Since temperatures can be extreme with warm weather one day and freezing cold weather the next day, it's understandable that garage door malfunctions can happen.
Garage Door Maintenance or Repairs for Springs Are Common In Winter
Christie Overhead Door has received calls for garage door maintenance and repairs to replace springs this winter. Garage door springs are a common repair especially, since the temperature has fluctuated from warm to cold so often. Sometimes your garage doors will give you a warning sign that something could be wrong. You may hear unusual noises coming from your garage doors or garage door openers
such as squeaks or creeking-type sounds. This could be an indication that you need to lubricate the tensioners or other parts of your garage doors.
Your garage door opener may even stop operating unexpectedly during winter. Christie Overhead Door can troubleshoot or inspect your garage door problem by dispatching a certified technician. In most cases, a service charge is all you need to get your garage door back in working order. Sometimes more extensive work needs to be done. You might have to replace your garage door opener.
Garage Door Maintenance and Repairs Without Worry
You don't have to worry when contacting Christie Overhead Door about your garage door maintenance or repairs.  Service fees are always applied to the work actually being done. Contact the experts at Christie Overhead Door if you need to maintain or repair your garage door in Staten Island, New Jersey, Brooklyn or Manhattan, New York.
https://christieoverheaddoor.com/wp-content/uploads/2016/03/garage-door-springs.png
271
477
Christie Overhead Door
https://christieoverheaddoor.com/wp-content/uploads/2015/02/logo-christie-overhead-door-2.png
Christie Overhead Door
2016-02-29 05:52:27
2016-03-01 06:03:33
Garage Door Maintenance And Repairs Crucial in Winter