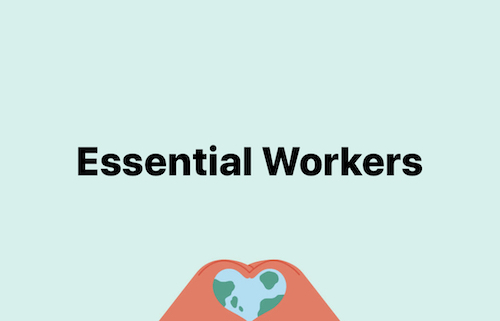 April 30, 2020
We are actively monitoring the ongoing developments surrounding coronavirus (COVID-19) and are taking precautionary measures to prevent the spread of the virus, while continuing to serve our customers responsibly.
As a mission critical and essential business, our people, products, and services are actively supporting first responders, government agencies, and other essential businesses.
During declarations of emergencies, we will remain operational, and we will take precautionary actions to ensure the safety and well-being of our team members as they act quickly and safely to support our customers and communities we serve.
Over the past several weeks we have taken proactive precautionary measures to protect our team members, our customers, and our communities from exposures to COVID-19; some examples:
Implemented equipment and facility cleaning guidelines
Educated our team members to practice social distancing in the field
Moved all contracts and associated documents to non-touch digital signatures
Advised our sales teams to support our customers by phone and other digital channels when appropriate as well as field measuring using our Social distance protocol
Remote Office environment will support our customers seamlessly
Strategically limited visits to our facilities from vendors and suppliers
Activated our Emergency Response Team to directly support first responders
I am confident in our ability to meet your demands and do not anticipate any issues supplying products and services to your facilities and jobsites.
If you are supporting COVID-19 response efforts or have any questions, please engage us by calling us at 718-967-8858.
Thank you for your time and for choosing ChristieOverhead Door as you Service provider. 
Andrew Cimmino, CEO
https://christieoverheaddoor.com/wp-content/uploads/2020/04/essential-workers.jpg
343
500
Christie Overhead Door
https://christieoverheaddoor.com/wp-content/uploads/2015/02/logo-christie-overhead-door-2.png
Christie Overhead Door
2020-04-30 21:57:07
2020-05-07 21:46:55
OUR COMMITMENT TO SAFETY - COVID-19 UPDATE