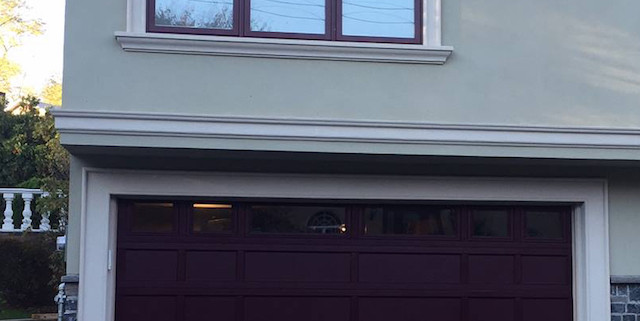 New Garage Doors are a major part of your curb appeal. Curb Appeal is particularly important in the spring and summer when the sun shines more and the grass is green. People seem to pay more attention to the overall look of your home or storefront when the weather changes here in Brooklyn, Staten Island, New Jersey and Long Island.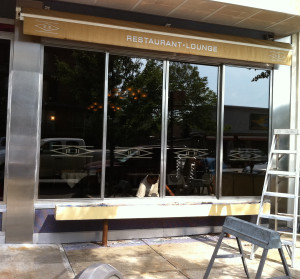 There is nothing like having a new garage door that functions well to enhance your curb appeal. Whether you plan to sell or stay in your home, a new garage door adds tremendous value and beauty. There are many types of new garage doors that can compliment your home. You can go with traditional wood stains or modern glass doors for a more contemporary look. Of course, the style of your home plays a big part in selecting new garage doors for your home or commercial building.
Christie Overhead Door comes out to your home or business to inspect your current garage door appearance and functionality. The safety of your garage door is a primarily concern. If the springs or actual garage door is broken it could be a hazard to you, family members, friends, neighbors, pets and service providers. Many times homeowners use a garage door as the main entry and exit way to their home. It's important to check the functionality of your garage door often since it is one of the biggest moving parts of your home. Christie Overhead Door makes new garage door recommendations based on your safety, appearance, functionality and budget.
Homeowners often take for granted the ease of use and automation of clicking a button to open and close a garage door. Your garage door springs and cables should be checked routinely once you purchase new garage doors. Ask your garage door specialists about safety inspections and annual maintenance plans to keep your door in good working order.
New Garage Doors Are Recommended By Trained & Certified Professionals
The garage door specialists at Christie Overhead Door can help you select a garage door to make your home look absolutely stunning from the outside. Your curb appeal will substantially improve with new garage doors that compliment your home or office building. Spring and summer are ideal times of year to inspect your garage door looks from the curb. Since the weather is warmer, ask for a garage door quality control test by a trained garage door technician. A garage door technician or specialist is the only professional capable of testing or recommending a new garage door altogether.
Garage Doors can last up to 15 years if they are maintained properly. If you use your garage door more than twice a day, or as the main entrance to your home, you may want to test for malfunctions on a more regular basis. If your garage door is making unusual noises do not delay contacting a professional and certified garage door specialist. Repairs can be more costly if problems persist and of course the safety of others comes first to prevent injury.
Contact Christie Overhead Door for more information about improving the curb appeal of your home with a new garage door. We're always happy to consult with you or provide a free estimate. If you have questions about garage door maintenance call (718) 241-8585. Christie Overhead Door services Brooklyn, Staten Island, New Jersey and Long Island.
https://christieoverheaddoor.com/wp-content/uploads/2016/03/newgaragedoor2.jpg
512
640
Christie Overhead Door
https://christieoverheaddoor.com/wp-content/uploads/2015/02/logo-christie-overhead-door-2.png
Christie Overhead Door
2016-03-25 18:51:07
2016-05-05 11:40:57
New Garage Doors - A Major Part Of Your Curb Appeal